Today we had a very fun trip to my Grandparents' house to help my Gran clear out some of her old clothes. A lot of lovely dresses are destined for the dress agency in town, a big bag of stuff is going to the charity shop and an cheeky bag of things has worked its way into my vintage-hungry and bargain-obsessed wardrobe.
It was so much fun to see my Gran pulling out all these carefully-wrapped up dresses and telling us whose wedding or christening or birthday she wore them to. It's a shame that she's getting rid of so much stuff but I guess it would be more of a shame to let her clothes sit in the wardrobe where nobody will see them. The most exciting find was definitely my Mum's wedding dress, I never realised how detailed and...puffy it was! Of course I scampered off to try it on and even though it was way too small I still squished my way into it for comedic value, and to scare my boyfriend with Snapchat photos, obvs.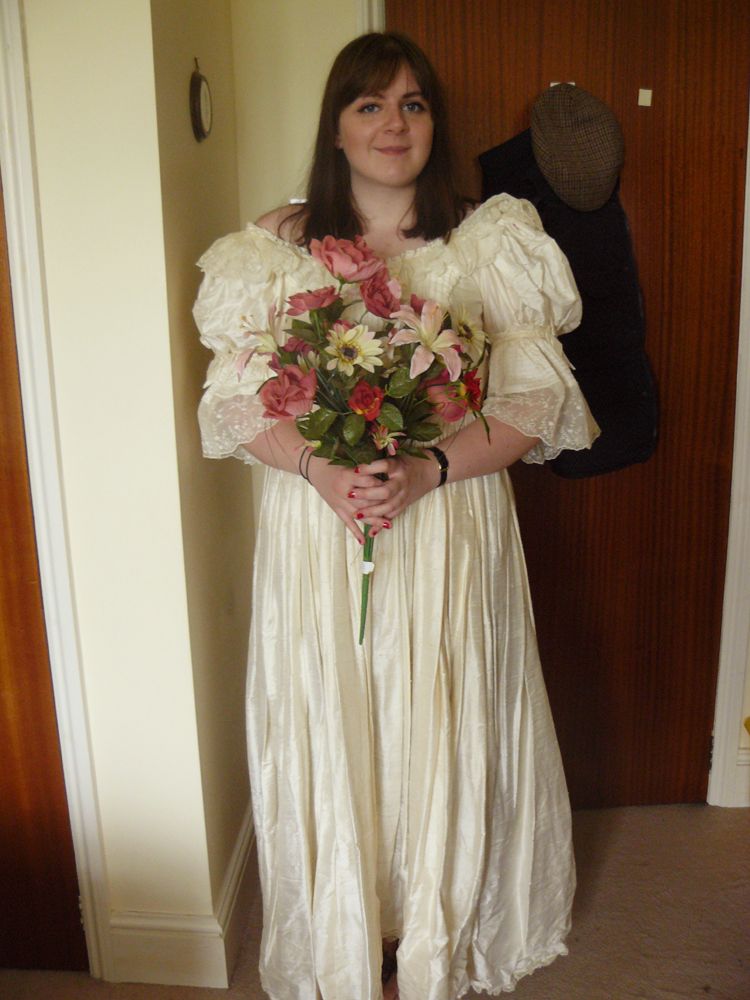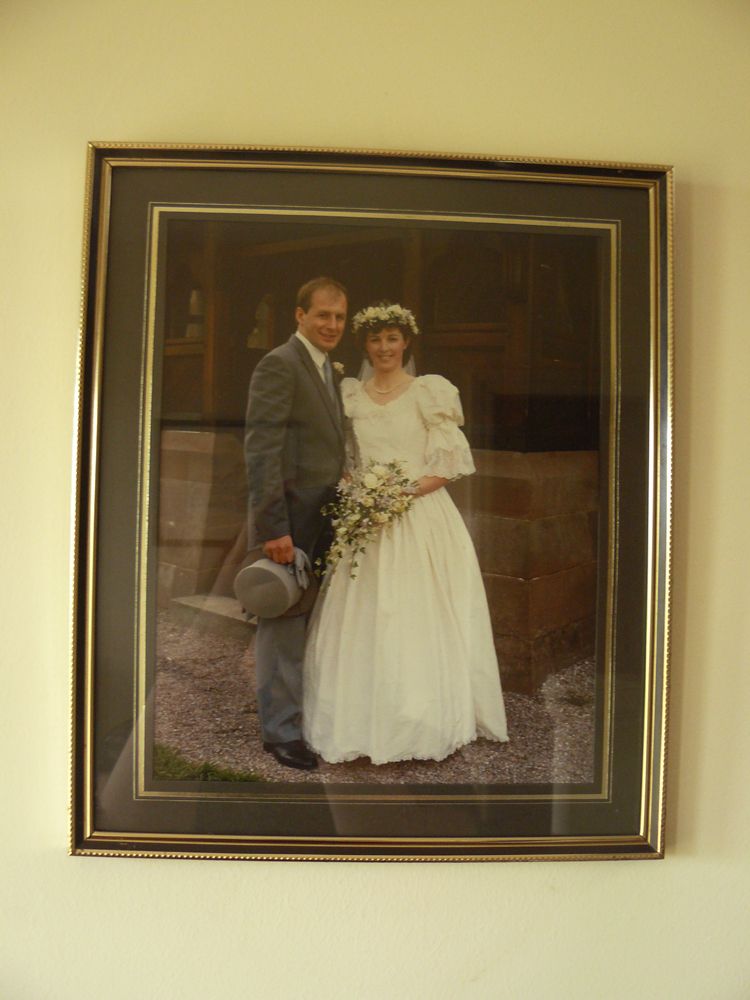 I found this photo hanging in the hallway at my Gran's house so I snapped it for comparison; as you can see, my Mama looked so much better in it, although to be fair she could actually fasten the buttons at the back haha! Check out the floral crown too, what a trendsetter!
I didn't take many photos of actual clothes because I got too excited, but look at the lovely patterns and details on some of this stuff!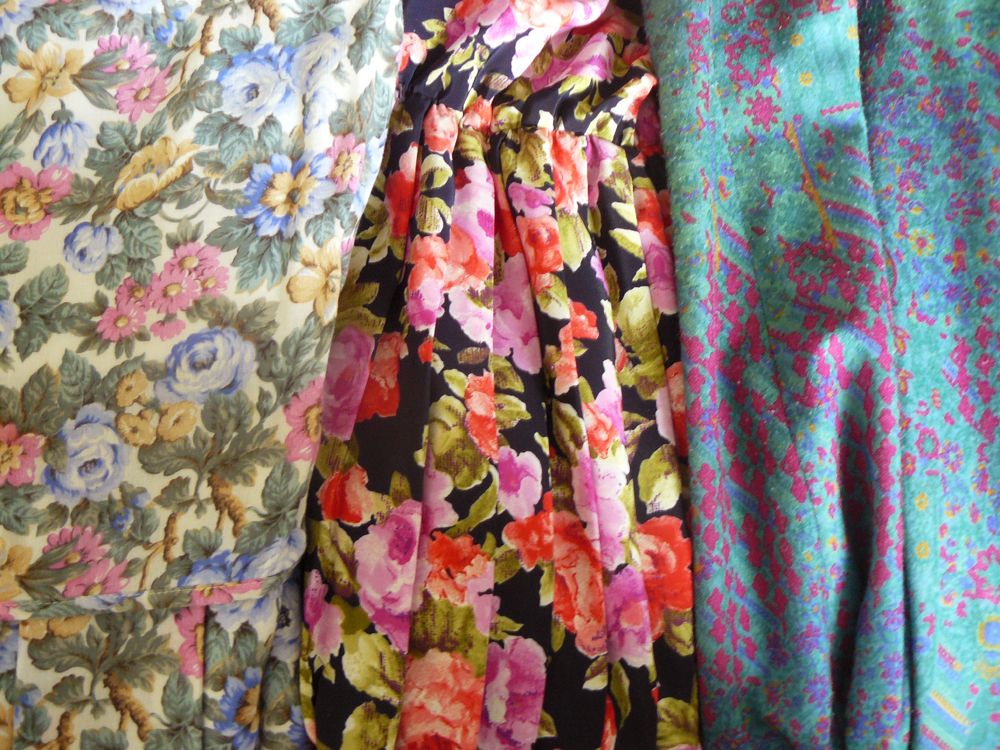 Things for the dress agency. I really love the middle dress but it is too big for me :(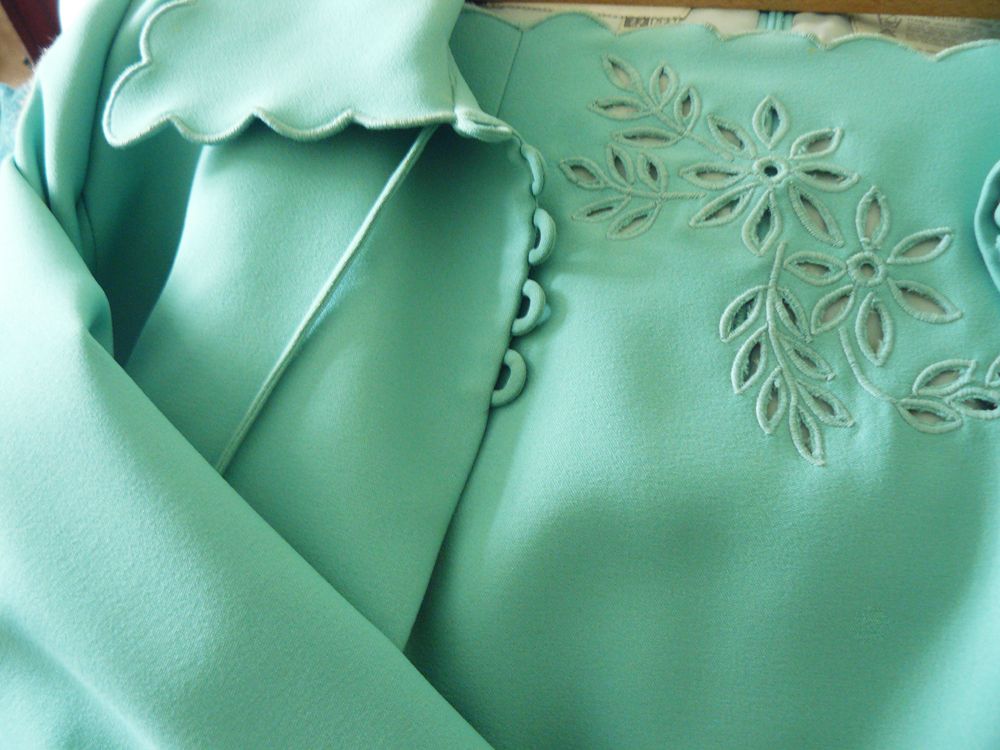 Beautiful details on a jacket and dress my Gran wore for one of my Aunties' weddings (I can't remember which!)
Some co-ordinating blouse/skirt sets I nabbed :)
My Gran also found this lovely pink coat for me; I never ever wear pink but I actually like this one, although it is a bit old-lady-ish and a bit too big. I hope pink coats stay 'fashionable' for a bit longer, it's too hot to wear one at the moment!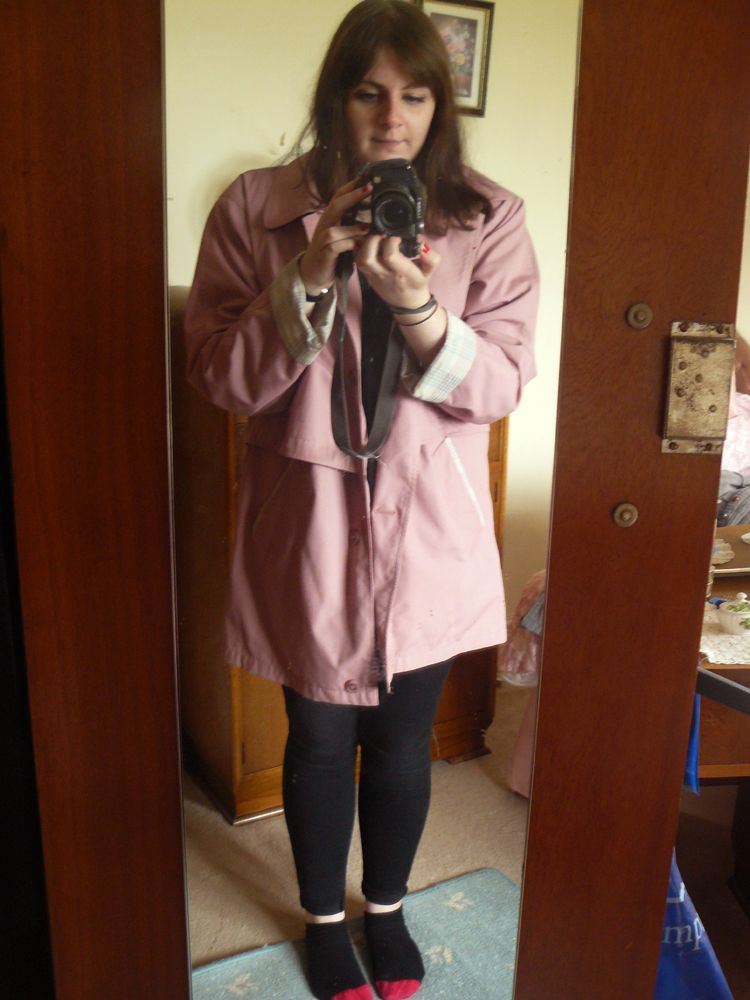 I also found this beautiful grey parka in my Grandad's wardrobe which my Gran let me have, and even though it's obviously a men's one and way too big for me, I can't help but love it. It's all lined with fleecy fabric, and it has a drawstring at the waist to make it a bit less sack-like, and it has a hood. What a winner!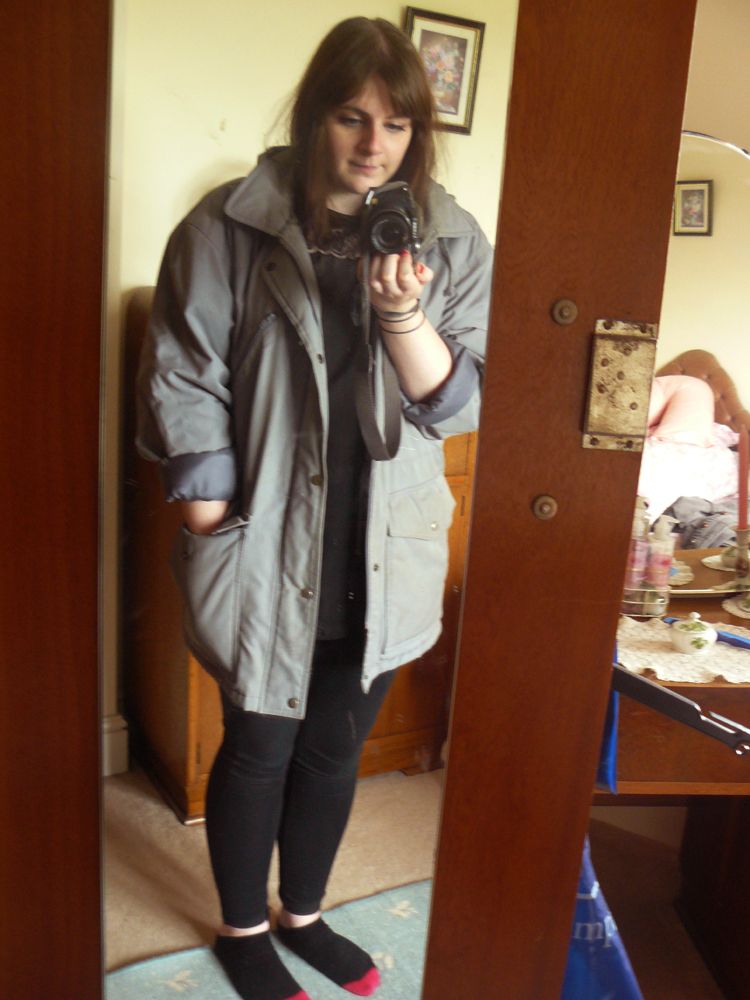 Hopefully over the next few weeks, if the weather stays nice, I can post some summer outfit photos with my new floral skirts and blouses. My Mum and Auntie and Granny were laughing at me for grabbing all these old clothes, but I'll make them work, and I'll have saved a fortune on summer clothes and winter coats, and then who'll be laughing?!